Generator Installation & Repair
We take pride in our customer service, which has helped us be recognized as your 2021 Nextdoor Neighborhood Favorite. We are also proud to offer free estimates on all of our electrical services and ensure prompt scheduling.
480-329-8483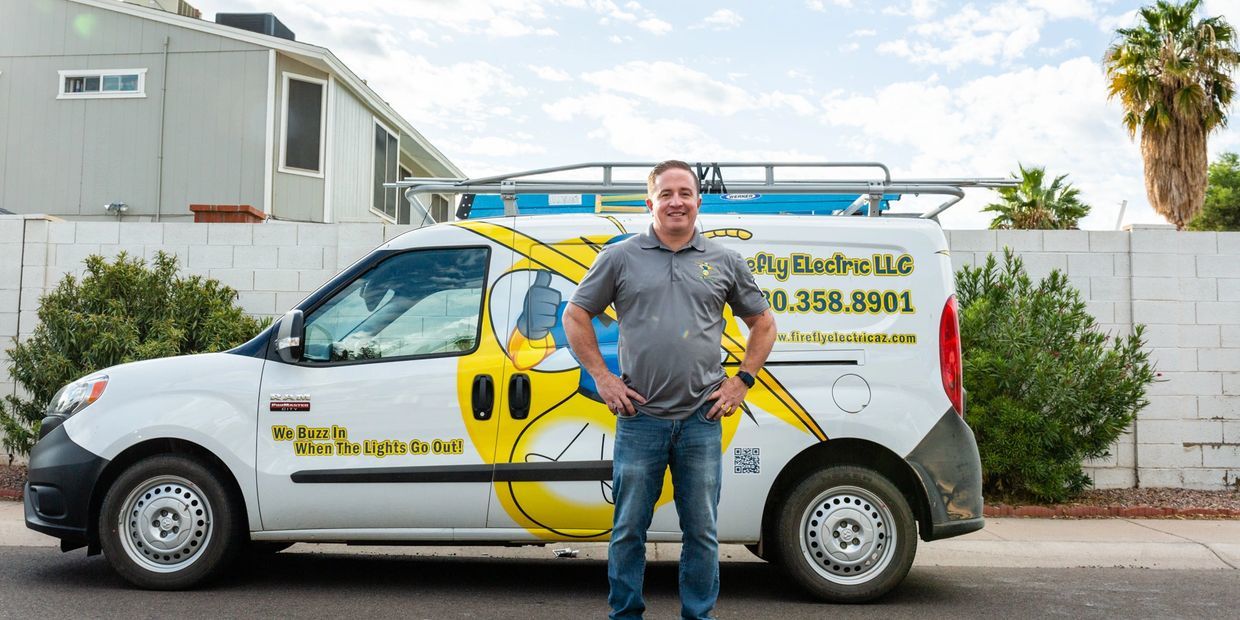 Generator Installation and Repair
Firefly Electric and Solar, a trusted name in the electrical and solar services industry, specializes in the installation and repair of generators. With immense pride, we serve customers in Gilbert, Chandler, and the surrounding Arizona areas. We understand the importance of a well-functioning generator for businesses and homes alike, particularly when unwanted power disruptions occur. Our team of skilled electricians works tirelessly to ensure that your generator is installed correctly and maintained to provide reliable power when you need it most.
High-Quality Generator Installation
We at Firefly Electric and Solar are committed not only to installing generators but ensuring they are of the highest quality. Our years of experience in the field combined with our technical knowledge empower us to choose the best generator to suit your unique needs. We consider factors including your power needs, location, and budget when guiding you toward the most appropriate model. Once the perfect fit has been identified, our experienced team efficiently and safely installs the generator, leaving you with peace of mind knowing your power needs are adequately covered.
Effective, Reliable Generator Maintenance
Once we have installed your generator, our commitment to you does not end. We offer various maintenance programs and same-day services to ensure the ongoing peak performance of your generator. Regularly scheduled maintenance from Firefly Electric and Solar can identify minor issues before they escalate into major, costly repairs. Regardless of the brand or model of your generator, our technicians know how to keep them running efficiently. With Firefly Electric and Solar handling your generator care, you can be confident of an uninterrupted power supply whenever you need it most.
Prompt Generator Repair Service
In the event that your generator requires repair, Firefly Electric and Solar is prepared to quickly respond. Our technicians are extremely knowledgeable and capable of diagnosing your generator issues, often fixing the issue within the same day, allowing minimal disruption to your power needs. From simple tune-ups and small part replacements to major repairs, we want to ensure that your generator is functioning optimally at all times.
Trust in Firefly Electric and Solar
Widely recognized for our exceptional work in the areas of generator installation, maintenance, and repair, Firefly Electric and Solar is a name you can trust. We remain committed to providing excellence in every aspect of our work — including responding to service requests promptly, selecting the best generators, meticulous installations, ongoing maintenance, swift repairs, an undivided attention to customer satisfaction, and more. Choose us, and power your peace of mind.
[h2][h3]